Still Photos Pictures: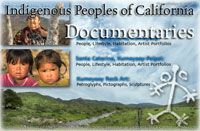 KUMEYAAY DOCUMENTARIES Indigenous peoples of California Native American Indian documentary series features the Kumeyaay traditional coiled basketry tribal art of the San Jose de la Zorra Kumeyaay Indian village, Baja California, Mexico. Also, the Kumeyaay-Paipai traditional clay pottery and basket weavers of Santa Catarina Indigenous community, Baja California, Mexico. KUMEYAAY.INFO showcases the professional photography and sensitive journalistic documentation of village inhabitants Indigenous lifestyles, environmental portraits, habitations and pictures of their traditional California Native American tribal arts and crafts, traditional Kumeyaay fiesta movie documentation. Las comunidades indias indígenas americanas nativas de Kumiai de los documentaries norteños del photojournalism de Baja California México filman forma de vida de las fotos de los cuadros de las películas.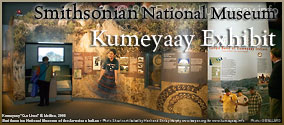 Smithsonian National Museum of the American Indian "Our Lives" photos meaningful documentation, includes pictures of the Smithsonian Kumeyaay Nation exhibits on the Campo Band of Kumeyaay Indians and their Golden Acorn Casino enterprise, March 2005, California Indians of Southern California, San Diego County.


LOS COYOTES IN THE NEWS: From US government military and law enforcement contracts to off-reservation casino plans with the City of Barstow, the Los Coyotes band is in the news...beautiful tribal landscape pano photography.


San Jose de la Zorra PHOTOS Kumeyaay Pictures Documentary, Started December 2004
San Jose de la Zorra is a Kumeyaay Indigenous community located in Baja California, Mexico. This on-line internet documentary presents Kumeyaay photos Kumeyaay pictures of Kumeyaay basket weavers, basket weaving, overall documentary style photographic documentation fotos of the Indian village inhabitants, habitations, ranchos, and Indigenous Kumeyaay lifestyles.


Santa Catarina PICTURES Kumeyaay Photos Documentary, Started February 2005
Santa Catarina is a Kumeyaay-Paipai Indian community in Baja California, Mexico. This on-line photographic documentary presents Indigenous lifestyle pictures of Native American traditional pottery artists, pot makers, potters and basket weavers, basket weaving, traditional California Indian tribal artists, overall documentary style of the village inhabitants, habitations and ranchos of the Indigenous Kumeyaay Pai Pai Native American Indians.


SAN ANTONIO NECUA Kumeyaay Documentary.
San Antonio Necua is one of five Kumeyaay Indian communities in Baja California, Mexico, including Juantas de Neji, San Jose de la Zorra, La Huerta, Native American MOVIE featuring Kumeyaay tribal fiesta bird singing wildcat singers, Indigenous lifestyle photojournalism documentary...


LA HUERTA Kumeyaay Picture Gallery Essay.
Kumiai Indian tribal community of La Huerta, Baja norte, Mexico, features the Mexican ranchos indios "Rancho Tipai" of the Aldama Kumiai family, including beautiful Kumeyaay indigenous landscape pictorials, pictures of Native speakers, Indian livestock working ranches, rivers, aboriginal Native American plants and their uses by the Kumeyaay...


LOS COYOTES Indian Reservation, Cahuilla


JANE DUMAS Kumeyaay elder family historical pictures photos album historical Kumeyaay pictures.


MANUELA AGUIAR Kumiai Pai Pai elder historic pictures portfolio, Santa Catarina, Baja California Mexico


PROFESSIONAL POWWOW PHOTOGRAPHY -- Top 100 best professional powwow pictures photos pics beautiful large high resolution digital imagery of the 16th Annual Sycuan Pow Wow, featuring California Indian Yuman bird singing and Native bird dancing, including top professional pow-wow dancers with face paint tribal symbols from across the United States, Canada, northern Baja California, Mexico. Indigenous performers pictured may include the Diegueno Diegueño Kumeyaay Kumiai, Quechan, Cocopah Cucapa, Mohave, Pai Pai Paipai, Ipai Tipai, Hualapai, Kiliwa, Havasupai, Yavapai, Maricopa, Cahuilla, Luiseño Luiseno and Juaneno Juaneño Indians of the southwestern southwest USA.


Kumeyaay Native American POWWOW PICTURES Native American regalias Kumeyaay traditional gathering traditional ceremonies traditional pow wow dancing, California Indians pow wows of Southern California.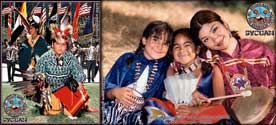 Kumeyaay Indian Children Photos pictures series young Native American children on the reservation in colorful Kumeyaay powwow regalia Sycuan historical photos. Powwow photos snapshots MARIANA • AIMEE


Kumeyaay Nation HISTORICAL old vintage antique tribal pictures photos photographs pics images Native California Indians digitally professionally restored and organized into dated family albums with caption information Mission Indians.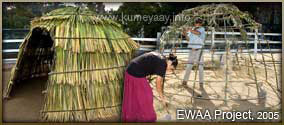 DIEGUENO-LUISENO Kumeyaay-style 'ewaa ancient house or kicha Indian shelter of aboriginal California Indians photo and movie documentary from planning to completion, professionally photographed and video to cultural movie DVD, written and narrated by Abel Silvas (Juaneño-Diegueño) and produced by Shumup Ko Hup and KUMEYAAY.INFO as a special multimedia project for the Old Town San Diego State Historic Park.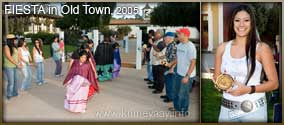 CALIFORNIA INDIAN FIESTA in Old Town San Diego State Historic Park picture documentation, featuring authentic Native museum displays and a virtual who's who of professional working California Indian storytellers, artists, cultural singers tribal dancers, famous Indigenous artists: masterpiece basketry basket weavers, master pottery makers, gourd art artists, ribbon dresses ribbon shirts makers -- modern-day California Indian artifacts and of museum quality for sale and display by tribal artists of the Kumeyaay, Cocopah Cucapa, Juaneño, Diegueño, Yuman, Maricopa, Serrano, Mission, Cahuilla, Pai Pai, Quechan Colorado River area, Ipai Indians of the greater Southern California area including Arizona, Baja California. Professional photo gallery includes audio recordings of Kumeyaay elder Jane Dumas (Jamul Indian Village) speaking in Kumeyaay language and translating it into English, Indian stories, Native singing.


NATIVE AMERICAN Indigenous artists fine art cultural posters for sale the webmaster produced a series of 48-inch fine art posters of his photojournalistic documentary series on the California tribal peoples of North America.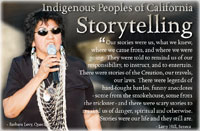 Native American California Indian Stories STORYTELLERS featuring the Samuel Brown Kumeyaay stories of the Brown-Curo family of Barona and Viejas, including a 1960s audio recording of a Kumeyaay elder woman storyteller, and links to many Native American stories, the anecdotes fables tales myths mythology of the California Native American Indian.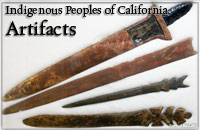 CALIFORNIA INDIAN ARTIFACTS of the Kumeyaay tribal artifacts of Kumiai and Cahuilla, Cupeño Cupeno, Gabrielino, Juaneño Juaneno, Luiseño Luiseno Native American tribes of Southern California and northern Mexico. Authentic ancient old antique Indian arrowheads, baskets, pots, paviut wands staffs, rabbit sticks, metates, grinding stone tools.


COCOPAH CUCAPA documentary Indigenous artists, lifestyle, ethnographic arts and crafts, Native dyes body face paint tribal tattos tattooing, ancient weaponry....
SYCUAN FIRE DEPARTMENT Hank Murphy Celebrates 30 Years, October 21, 2004.

Ral Christman graduation SDSU with BA in Social Sciences, May 15, 2004.


SAN DIEGO HISTORICAL SOCIETY sandiegohistory.org
A premier source for large cataloged historical Native San Diego Kumeyaay photographic collections archives:
• The San Diego Historical Society MUSEUM LOCATIONS sandiegohistory.org
• Edward Harvey Davis Photo Gallery Pictures PHOTOS WEBSITE sandiegohistory.org
Movie Theater:








KI Kumeyaay Indian Native American Film VIDEOS kumeyaay.info
Native American Kumeyaay Bird Singing Equestrian Bird Dancing Powwow Pictorial Diegueno Elderberry Flute Bird Dancing Powwow Pictorial PSA FREE online Native American Movies Film Videos Online Documentaries.
Online Museums: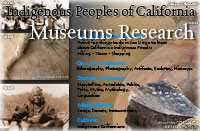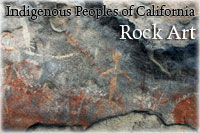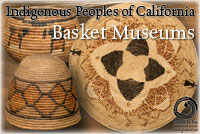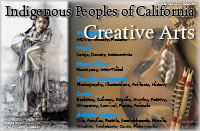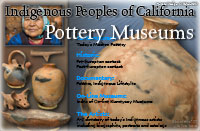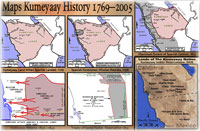 ONLINE MUSEUMS INDEX kumeyaay.info
Museum PHOTOS Pictures Artifacts Collections Archives, Ethnography, Anthropology