MASSING OF THE COLORS: Southern California veterans community gathered in Balboa Park, San Diego, 2012, professional photography essay...


LOS COYOTES BAND IN THE NEWS: From US government military and law enforcement contracts to off-reservation casino plans with the City of Barstow that will create thousands of new jobs in the community, the Los Coyotes band is making news headlines in Indian Country...Eagle Fire updates.


Viejas Standing Together As Resilient Sisters (V*STARS) youth group rallied members of the Southern California American Indian community...professional photo blog.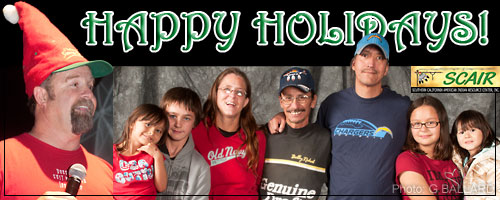 Southern California American Indian Resource Center, Inc. (SCAIR), holds annual Christmas gathering
Santa Clause makes live appearance at Viejas reservation, urban tribal TANF families take professional family studio portraits...


COMMUNITY AWARDS at Viejas Indian Reservation
Southern California Tribal Chairmen's Association (SCTCA) and Southern California American Indian Resource Center (SCAIR) hold their Annual Tribal TANF Awards and Recognition Celebration...


SOBOBA SOCAL CAR SHOW RIVERSIDE COUNTY
professional pictures Los Angeles Riverside Inland Empire street racing show cars...


RON & VIRGINIA CHRISTMAN honored at First Annual Old Town Soaring Eagles Powwow.


YOUNG NATIVE SCHOLARS YNS and INTERTRIBALYOUTH.ORG celebrate 10 years, offer northern, central, Southern California and exotic inter-continental travel summer youth and family programs, read up, pick your program, register today...


TRIBAL MULTIMEDIA REPORTERS were on hand at the open-house festivities at the two new SCAIR-USD mental health counseling facilities for Native Americans, March 2010.


SCAIR Soaring Eagles Tribal Dancers perform live during Martin Luther King Parade, San Diego professional photography — Soaring Eagles dancers win San Diego Youth Award for parade performance.

SCAIR held its annual Christmas holiday event at Viejas. This year's event included a visit by Santa Clause who shared his cookies and hot chocolate with the families and handed out individual gifts to children. The Viejas party wrapped up in the Dream Catcher with the families leaving with dinner coupons in hand for Viejas restaurants, and passes for a night of bowling and ice skating at Viejas family shopping center.


CALIFORNIA INDIAN EDUCATION COMMUNITY honors Ernie Salgado Sr. on his 89th birthday at Soboba Indian Reservation. Mr. Salgado was born on the Soboba Rez on October 16, 1920. He became a US citizen in 1924 just after the Indian Citizen Act of 1924 was passed into law. The senior Salgado is a decorated World War II combat veteran and was awarded the Silver Star for his heroics on the battlefield.


UNIVERSITY OF SAN DIEGO USD Partners up with SCAIR to provide clinical mental health services for urban and reservation tribal communities in San Diego County — NA-FACES Program.


United States CENSUS 2010 — Native Americans Alaska Natives — Be Counted — We are Indian, we Count Southern California Indian community and tribal leaders AIAN gather on the Pala Indian Reservation and organize with government officials — see the pictures, read why the 2010 Census is important and how to be counted as an American Indian to give your Indian communities statistical clout in applying for $400 billion in federal funds awarded each year to local, state and tribal governments — if you do not complete a 2010 Census form, then you are out of the statistics (and your people are out of the money) for the next 10 years — so stand up and be counted!


BUREAU OF INDIAN AFFAIRS BIA completes its 2009 fire-aviation wildland school on the Sycuan Indian Reservation in Southern California. Successful graduates qualify for federal jobs in national fire service — NOTE: This is a very large picture blog with over 200 photos.

CIEDA Conference, Palm Springs, California California Indian Education Center Director's Association California Conference on American Indian Education, 2009.

Impact of Inter-Generational Trauma: Reflections on Healing community center series.


SOARING EAGLES DANCERS Perform Live at Viejas Casino professional pictures, educational awards.


TRIBAL URBAN TANF CHRISTMAS AT VIEJAS Native San Diego children gather on the Viejas Indian Reservation for a visit by Santa Clause, food, fun.


THANKSGIVING COMMUNITY DINNER over 500 reservation and urban Indians gather at Barrio Station Auditorium for traditional celebration, food, bingo, live entertainment, crafts, door prizes.


VIEJAS POWWOW PICTURES Soaring Eagles student pow-wow dancers perform live on Viejas Indian Reservation.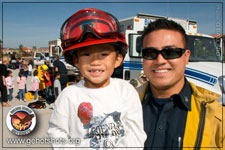 PROFESSIONAL SYCUAN FIRE FIGHTERS visit local San Diego County elementary school and give young students hands-on tour of their state-of-the-art firefighting equipment and important fire-safety information targeted for young school children.


HALLOWEEN PICNIC, COSTUME PARADE, PUPPET SHOW, Balboa Park, October 2008.
Sponsored by SCAIR and The Southern California Tribal Chairmen's Association SCTCA San Diego TANF Program.


JOBS & SCHOOL READINESS DAY Photos, August 2008.
SAN DIEGO AMERICAN INDIAN RESOURCE CENTER, Inc. SCAIR holds special day for needy urban Indians in San Diego County by treating TANF family members to a day at the local beauty parlor to receive professional haircuts, hair styling, manicures, pedicures.


SOARING EAGLES POW-WOW DANCING CLASSES Photos, Summer-Fall Semesters, 2008.
NOTE: The pow-wow classes are currently running — click on Soaring Eagles picture above for class schedule.
Urban and reservation Californian Native American students, grades K-12, attend the coeducational cultural classes to learn about their Native American cultural dance protocol to actively participate in California Indian traditional gatherings and powwows.


SCAIR-MONSTER.COM JOB FAIR FOR CALIF INDIAN JOB SEEKERS Photos, July 2008.
The Holiday Inn San Diego — On the Bay's large conference room was packed with job seekers and company employer booths during the three-hour Monster job fair. San Diego tribal TANF clients received assistance and opportunities to meet with some of San Diego's top employers, job recruiters, head hunters, and human resources professionals.


NEEDY CALIF INDIAN FAMILIES TREATED TO SHAMU DAY AT SEAWORLD Photos, June, 2008.
Fifty-one children and 57 adults participated in the SCAIR Urban TANF family event at Seaworld and had a blast!


TRIBAL TANF WEDDING SCAIR Out-of-Wedlock Prevention Program Pictures, May 2008.
Chairman of the Manzanita Band of the Kumeyaay Nation, Leroy Elliott performed the Native American Indian wedding ceremony and married the young California Indian couple in the Barona wedding chapel.


POWWOW IN BALBOA PARK AMERICAN INDIAN CULTURAL FESTIVAL Pictures, May 2008
Successful Native American students honored and presented with eagle feathers. Ron Christman, Ipai, Santa Ysabel Band of Diegueño Indians, lead a Dumas family honoring celebration for Brian Dumas. Brian is Kumeyaay Indian of Jamul Indian Village reservation in San Diego and is the grandson of Jane Dumas. Brian's great, great, great grandfather is Jose Manuel Haatam, the tribal chief of the last Indigenous Kumeyaay Indian band that actually lived in the pre-contact Kumeyaay Indigenous tribal village area we know today as Balboa Park in San Diego.


SIXTH ANNUAL YUMAN FAMILY LANGUAGE SUMMIT at Barona Photographs, April-May 2008.
Yuman Indians gathered on the Barona Indian Reservation. Their opening ceremony included a blessing by a Barona elder, and a large group of Yuman bird singers and Yuman bird dancers. Yuman tribes participating in the indigenous language event include: Kiliwa, Pai Pai, Diegueño, Kumeyaay, Kumiai, Cucapa, Cocopah, Quechan, Maricopa, Prescott, Wiipuhka'pah, Mohaves, Fort Mojave, Hualapai, Havasupai Indians.


SCAIR SPRING BLING NEEDY URBAN TANF FAMILIES RECEIVE SHOPPING SPREE Pictures, March 2008 [link broken].
Hosted by Southern California American Indian Resource center (SCAIR) and Southern California Tribal Chairmen's Association (SCTCA) Temporary Assistance for Needy Families (TANF). Participants received door prizes and lunch at Black Angus restaurant, plus gift certificates for Mervyn's department store shopping.
WEBMASTER: PROFESSIONAL BLOGMASTER GARY G. BALLARD