KUMEYAAY MISSION STATEMENT:
Traduzca esta página inglesa al español
The primary goal of KUMEYAAY.INFO is to welcome visitors and Native peoples of all tribal nations and provide a casual village environment to share and network their culturally-relevant creative work, information and opinions.
To re-source the internet's very best culturally-related works into a fresh interactive cyber web network of hyperlinked information and collective endeavors.
To encourage and excite the creative and cultural spirits of all Native American peoples, to offer them an Internet resource (and the technical help) to publish their original and collaborative work on www.kumeyaay.info.
To hyperlink their information to the internet search engines and put their searchable names, their searchable work on cyber record.
To document, preserve and build upon the cultural works of our grandfathers and grandmothers.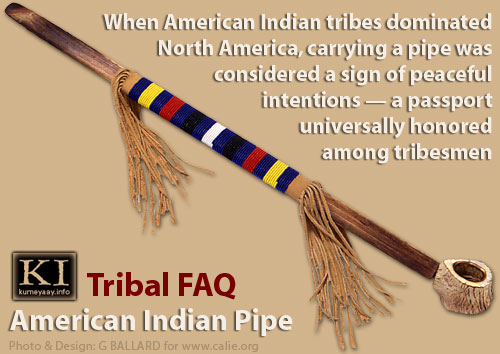 Top 50 Frequently Asked Questions about Native American Indian tribes — "American Indian or Native American?" | "Tribe or Band?" | "Who is an American Indian?" | "What is Indian Country?" | "What is trust land?" | "What is sovereign immunity?"...