NATIVE AMERICAN FILMS multimedia journalism online Kumeyaay movies and videos entertainment, California Indians Cultural Movies, free documentary tribal movies on-line VIDEO DVD MOVIE REELS watch short movies here! Our movie marquee includes Native American Indian Kumeyaay Bird Singing movie shorts to watch online, Native American Bird Dancing movies, Traditional Kumeyaay Fiesta Gatherings Powwows, ancient pre-contact aboriginal house construction documentaries, and historic Native American speeches set to authentic Native music. Our primary geographical areas of interest include Southern California, San Diego, Hollywood, LA County Los Angeles, Palm Springs, Orange County, San Diego County network of screen actors guild professional Native American Indian film resource guide center linking to hire North American Native American Indian actors, Native American producers talent casting agents cameramen operators editors directors producers cinema film set designers graphic production crews grips assistants sound technicians and movie video REELS portfolios. Emphasis on Native American Indigenous California Indian Language, Culture, Education and preservation.

NOTE: 2021 I have updated many of my original movies to .MP4 to work around the Apple QuickTime bug - visit my movie pages for the direct MPEG4 download links, compatible with macOS, iOS, Android, Google, Windows...
NATIVE AMERICAN INDIAN MOVIES: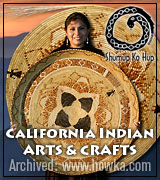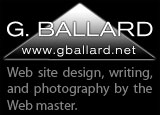 WELCOME Movie People!
I set up this Native American cultural movie Web portal to serve the Native and non-Native communities with an agenda-free "village style" multimedia Web portal where professionals and students alike can share their work and learn from each other in a relaxed, non-competitive creative environment — plus a movie theater to entertain you.

PERSONAL INVITATION:
E-mail the founder/designer/webmaster if you would like to add your culturally-relevant link, REEL, video Movie or link here. Gary G. Ballard is a seasoned professional multimedia journalist and cameraman-director for hire in San Diego, California, REELS.
FEATURED RESOURCES:
Indians in Fiction, Larry Hill WEBSITE indigenouspeople.net
Sundance Institute, Robert Redford WEBSITE sundance.org
SUNDANCE FESTIVAL MOVIE SHORTS WATCH sundance.org
Cinemarquee Native American Links WEBSITE cinemarquee.com
Native Culture Film and Video Links WEBSITE nativeculture.com
USC School of Cinema TV WEBSITE cinema.usc.edu
Index of Native American Movie Resources WEBSITE hanksville.org
American Indian Film Institute WEBSITE aifisf.com
The Movies, Race, and Ethnicity WEBSITE lib.berkley.edu


American Indian Actors Directory nativecelebs.com — tune into the working actors and how they promote themselves with actor portfolios, agents, publicity photos, blogs, MySpace, Facebook, Twitter pages to network and stay tuned into the important casting calls, breaking Hollywood industry news and awards. This is a virtual Who's Who directory of working Indigenous actors in America.


CALIFORNIA INDIAN ARTISTS Directory Guild www.howka.com
A-to-Z listing and pictures of over 60 working California traditional Indian artists, including Cocopah, Mohave, Kumeyaay, Quechan, Paipai, Ipai Tipai, Kiliwa, Yavapai, Havasupai, Maricopa, Hualapai, Luiseño and Cahuilla. Extensive online professional environmental photographs Native faces of real California Indians for TV film print production — searching for an authentic Indigenous-American face to be in your next film?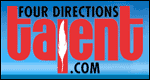 ABOUT FOUR DIRECTIONS TALENT: In a major effort to increase the presence of Native Americans on television, NBC Entertainment and the Oneida Nation launched a web site to find Indian actors, comedians and writers with the potential to be cast in and write for programs in development and on the air. "The Four Directions Talent Search" is open to tribally affiliated Native Americans who are not currently under contract with a talent agent or studio. "ALL ACTORS ARE WELCOME TO POST ON THE SITE regardless of their agency or studio affiliations," added Damona Resnick.