TRIBAL SOVEREIGNTY IN AMERICA — American indigenous tribes practiced their own forms of tribal governance for thousands of years before European intrusion and the formation of the United States government. The Constitution of the United States, U.S. Supreme Court, federal and state laws, as well as historical treaties all support the tribes' present-day legal rights to self-government and certain forms of sovereignty...


KUMEYAAY HISTORY & TIMELINE pre-contact to turn of the 21st century...


HISTORICAL WEB PORTAL American Indian Boarding Schools, circa 1850-present..."Kill the Indian, save the man," Capt. Richard Henry Pratt, circa 1880,Founder and long-time Superintendent of the Carlisle Indian school system.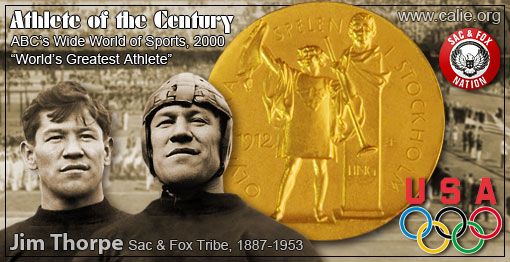 ULTRA FAMOUS Jim Thorpe (Sac and Fox tribe), voted "Athlete of the Century" in 2001, proclaimed "World's Greatest Athlete" by King Gustav V at 1912 Summer Olympics...


CHIEF MEYERS (Cahuilla, Riverside, CA), 1880-1971, MLB teams played for: New York Giants, Boston Braves, Brooklyn Robins. Career batting average .291, played in four World Series (1911, 1912, 1913, 1916)....


FAMOUS INDIAN CHIEFS Sports Heroes, Warriors, Battles, Military Veterans Community Web Portal...


NATIVE AMERICAN MEDAL OF HONOR RECIPIENTS military veterans war heros community blogs....


Geronimo Study Resource — A collection of professionally restored photographs, extended captions, and historical writings.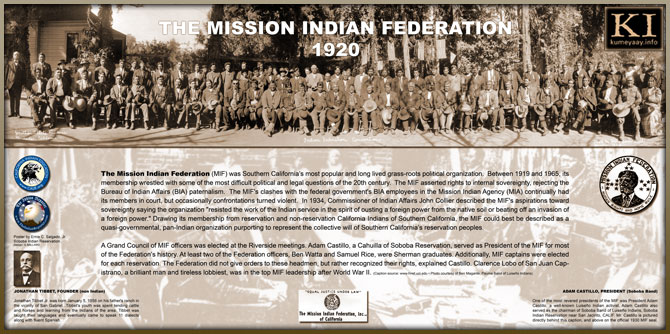 The Mission Indian Federation, pictured in Riverside, California, 1920, at the home of Jonathan Tibbet (founder of the MIF).


KUMEYAAY GUIDE tribal index of Kumeyaay reservations, territorial maps...


ONLY THE BEST INSPIRATIONAL QUOTATIONS tribal and world wisdom...


NASA, HUBBLE TELESCOPE, SPACE SHUTTLE, Astrophotography Web Portal picture gallery...


CALIE takes a look into the life and wisdom of Dr. Albert Einstein — a genius for all mankind...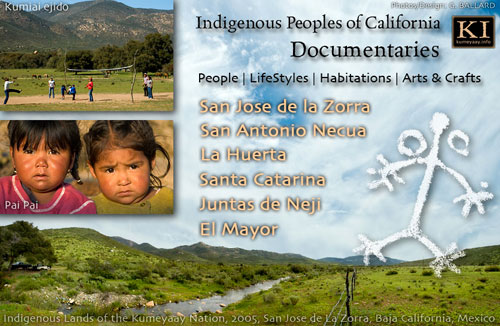 PROFESSIONAL MULTIMEDIA DOCUMENTARIES — lifestyle, housing, ethnographic art, indigenous tribal communities of Baja CALIF, MX.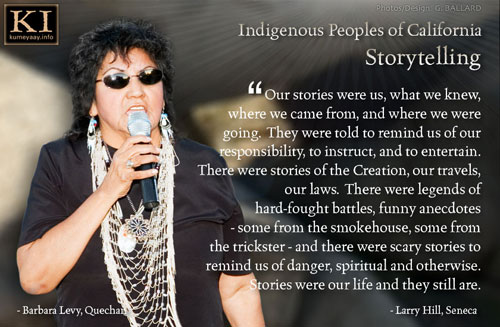 KUMEYAAY STORIES featuring Sam Brown's famous Kumeyaay stories of the Brown-Curo family of Barona and Viejas.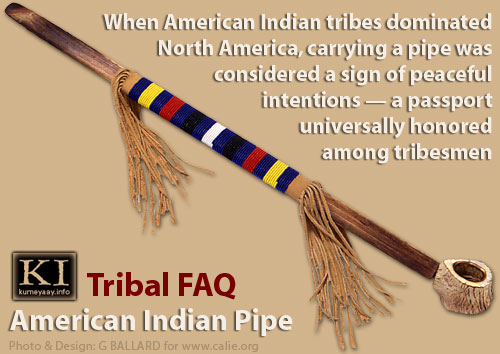 Top 50 Frequently Asked Questions about Native American Indian tribes — "American Indian or Native American?" | "Tribe or Band?" | "Who is an American Indian?" | "What is Indian Country?" | "What is trust land?" | "What is sovereign immunity?"...