California Indian Artists Portfolios
The Kumeyaay Information Village Website established its Indigenous Peoples of California Indian Art Gallery to showcase talented working Native American tribal artists and their creative Indian artists portfolios in fine-art galleries.
Please CONTACT the webmaster to submit your original work for publication on KUMEYAAY.INFO, or to link to your Web pages. KUMEYAAY.INFO can create a biography-portfolio page for you on KUMEYAAY.INFO.


CALIFORNIA INDIAN ARTISTS Directory
A-to-Z listing of over 60 working California traditional Indian artists bios, including Cocopah, Mohave, Kumeyaay, Quechan, Paipai, Ipai Tipai, Kiliwa, Yavapai, Havasupai, Maricopa, Hualapai, Luiseño and Cahuilla.


BEAUTIFUL SAN DIEGO ART Portfolio featuring the original artwork of famous Southern California artists on the beautiful San Diego city scene.


NATIVE AMERICAN Indigenous artists fine art posters for sale.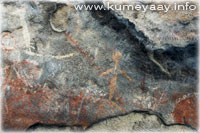 THE ANCIENTS ROCK ART GALLERY of Yuman Indigenous Peoples of California Native American Indians Pictographs, Petroglyphs, Cave Art Paintings, Yoni Rock Sculptures - KUMEYAAY INDIAN ART.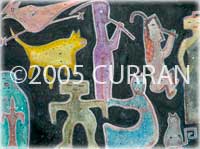 QUECHAN Native American Indian Artist VICTOR CURRAN portfolio.
GALLERY: Fort Yuma Indian Marketplace.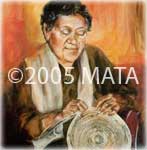 CHUMASH KARUK YOKUT Indian Artist DAVID MATA Website Portfolio, San Diego, California, artist / illustrator specializing in portrait paintings from old family, tribal genealogy photographs and pictures, corporate logo design, CD covers, graphics for web page design.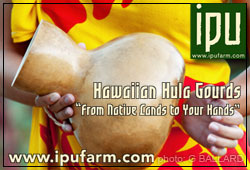 Authentic IPU HEKE Hawaiian gourd art at www.ipufarm.com


www.firstpeople.us NATIVE AMERICAN ART GALLERY
A ton of great Native American art and Indian-theme paintings.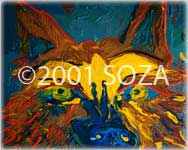 CAHUILLA-APACHE Indian Artist BILL SOZA WARSOLDIER Biography Portfolio, enrolled member of the Soboba Band of Indians.


ADESU.ORG Native Arts and News Baja California US-Mexico border area Indigenous Native artists including San Isidoro, Kiliwas, Santa Catarina, Ensenada, La Huerta, Cucapa, San Antonio Necua, San Jose de la Zorra, Juntas de Neji, Tijuana, Mexicali, Calixico, San Diego, Océano Pacifico, Pacific Ocean — SITE WAS TAKED DOWN.