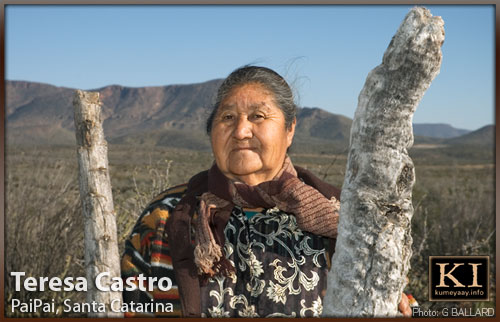 TERESA CASTRO PaiPai
Teresa Castro, a traditional Pai-Pai Indigenous artists, poses with yucca stocks on her ranch in Santa Catarina, Baja California, Mexico. The PaiPai woman uses the yucca stocks to fire the pottery, and the yucca leaves to extract fibers, form cord, and hand-craft them into agave fiber sandles and bags (pictured below).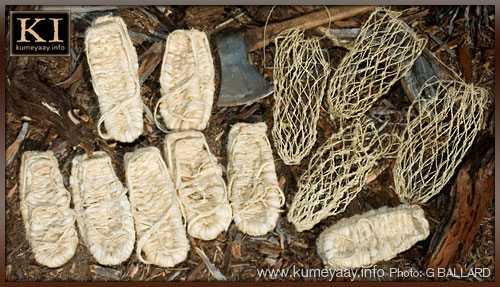 Teresa and her family also make coiled piñion pine needle baskets, willow bark skirts, coiled pit-fired pottery, agave fiber sandals and agave net bags for sale across the US-Mexico border — see KUMEYAAY.INFO SANTA CATARINA DOCUMENTARY on this indigenous family California lifestyle.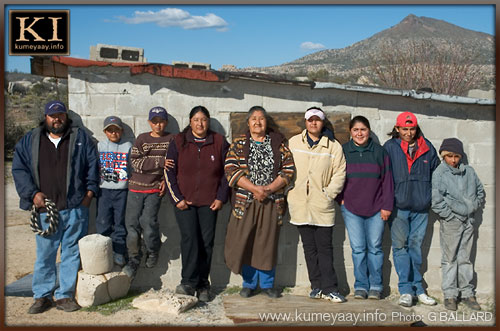 Teresa Castro lives with her large PaiPai family on a large rural ranch in the Kumeyaay Paipai community of Santa Catarina, Baja California — pictured here posing for a family portrait out of the cold wind.