BUNDLED JUNCUS Picture
Kumeyaay juncus weaver CELIA SILVA inspects a fresh bundle of natural juncus (aka spiny rush) on the doorstep of her Kumeyaay home in San Jose de la Zorra.
Celia's home, a makeshift Indian shack, remains without electricity and water.
Indigenous lifestyle pictures photographed March of 2006, documents Kumeyaay Indian living conditions in Mexico at the turn of the 21st Century.
The freshly-picked juncus was harvested in Alpine, CA and delivered here to Celia by her niece, master basketweaver Eva Salazar, Kumeyaay, who is also from the San Jose de la Zorra tribal community rancho ejido.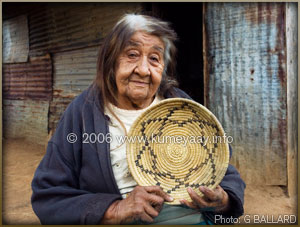 Celia Silva is also featured in the Kumeyaay modern basket museum.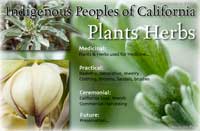 FEATURED JUNCUS PICTURES California Indian Ethnobotany Plant Guide and professional pictures gallery of the plants and herbs used by indigenous Native American California Indian tribes of southwestern Southern California, including northern Calif and north west Baja California, Mexico Indians.
Lifestyle Photos Pictures Pics Picts Images Writing and Web Page Design Contributed by webmaster, GARY G BALLARD, San Diego.