Contemporary Native American Indian Baskets
Eva Salazar, a contemporary Kumeyaay Native American Indian artist master basketweaver, a top master basket maker juncus artist from San Diego, California, is photographed with her famous masterpiece large coiled juncus basket mission basketry.
A modern basket art work in progress at 28 inches across, above picture taken of the magnificent unfinished juncus basket on January 23, 2005, in San Diego County.
SAN DIEGO ORIGINAL ART
Eva's Native American coiled juncus Kumeyaay basket hat was hand weaved by her Grand Aunt Celia Silva...see following "ABOUT" photo for her finished magnificent basket pictures and professional biography below: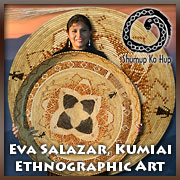 ABOUT the Eva Salazar BASKET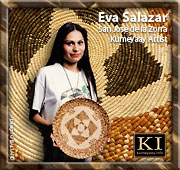 Eva Salazar BIOGRAPHY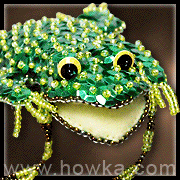 ABOUT Eva's Artists' Co-Op
Kumeyaay Native American Fine Art
CONTEMPORARY CALIFORNIA NATIVE AMERICAN BASKET ART:
WELCOME to the Indigenous Peoples of California MODERN Basket Museum online photos and pictures featuring so-called mission baskets California Indian basket art of the San Jose de la Zorra Kumeyaay Indians of Southern California and northern Baja California, Mexico, fine mission baskets modern contemporary mission basketry.


NATIVE AMERICAN Indigenous artists fine art cultural posters for sale the webmaster produced a series of 48-inch fine art posters of his photojournalistic documentary series on the California tribal peoples of North America.
Native American Indian basket weaving and California Indian baskets contributed by Shumup Ko Hup Indian store and gift shop located in Old Town, San Diego. Photo illustration and creative design by G BALLARD, San Diego.