This original Native American Indian painting, pencils wash sketch, is part of the KUMEYAAY INDIAN CREATIVE ART SERIES on the California Indigenous Peoples of Southern California, published on the Kumeyaay Information Village Website Resource Links, for Kumeyaay Indians research, education, language, culture and entertainment.

KUMEYAAY.INFO is looking for Contributors who wish to publish their Kumeyaay artwork or California Indian art or have KUMEYAAY.INFO link to your creative portfolios. Please CONTACT the webmaster for information.
TRADITIONAL KUMEYAAY ARTS: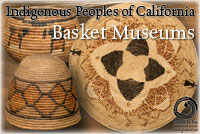 KUMEYAAY BASKET ART PORTFOLIOS
Traditional Kumeyaay basket artists weave some of the finest juncus baskets in the world, including magnificent modern MASTERPIECE artwork of talented juncus designers like Eva Salazar, Kumeyaay.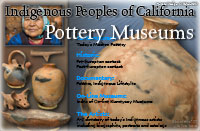 KUMEYAAY POTTERY ART OLLAS of Kumeyaay Native Americans Indians
Kumeyaay artisans have been creating traditional clay pottery art ollas for thousands of years in Southern California. Today's contemporary pot artists include master pottery makers like Manuela Aguiar, a famous traditional California Indian ethnographic artist.
FINE ART GALLERY: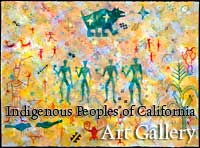 CALIFORNIA INDIAN ART GALLERY, Native American Indian Artists portfolios. The Kumeyaay Information Village Website established its Indigenous Peoples of California Indian Art Gallery to showcase talented Native American Indian artists, California Indian artists, and their traditional and fine art creative portfolios online.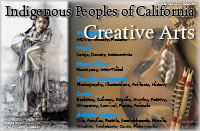 NATIVE AMERICAN ART SHOWCASE
Native American Indian art galleries showcase California and Kumeyaay Artwork through online portfolios of professional CREATIVE MULTIMEDIA digital production, including personality and lifestyle features about creative working Native illustrators, painters, sculptors, musicians, singers, dancers, photographers, writers, and storytellers.