KUMEYAAY.INFO Turns 7 Years Old (2011)!
2011:
KUMEYAAY.INFO is no longer being aggressively grown or maintained as of February 11, 2011.
OVER 100 MILLION HITS 2004-2011
OVER THREE MILLION UNIQUE DAILY VISITORS 2004-2011
January 1, 2009
Dear Interested Persons,
Here are the site statistics for KUMEYAAY.INFO — 2009.
As graphics, they were part of our original SPONSOR PROPOSAL.
KUMEYAAY.INFO was established in June 2004.
Please see our KUMEYAAY INDIAN BLOG for more info about the Kumeyaay website history.
Also see STATS for www.gballard.net (at bottom of this page).
2009:
IN THE SINGLE MONTH OF OCTOBER 2009 KUMEYAAY.INFO had 2,655,145 million hits — 65,642 Unique Daily Visitors — 283,771 pages viewed (during this 31-day period):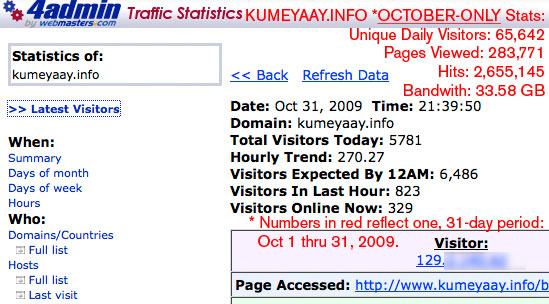 IN THE SINGLE YEAR OF 2009 KUMEYAAY.INFO had 496,201 Unique Daily Visitors — 2.2 million pages viewed (in one 365-day period):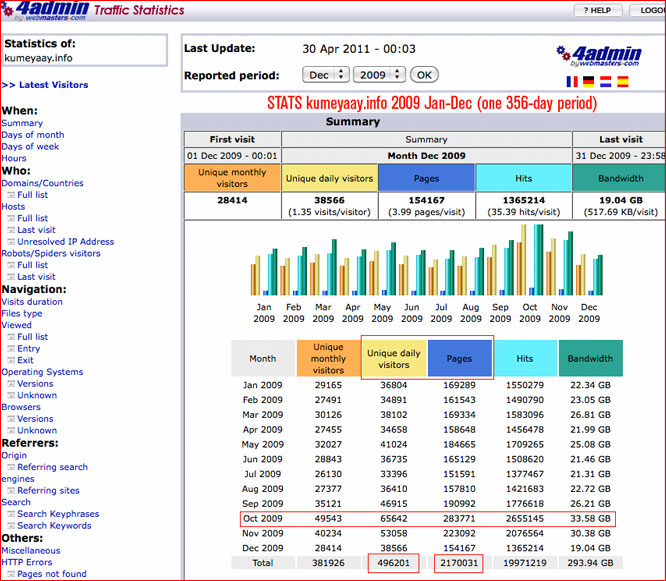 Following are the site statistics for GBALLARD.NET, 2010.
Together, these site statistics illustrate the webmaster's successful traffic building approach. G.BALLARD .NET was established in 2003.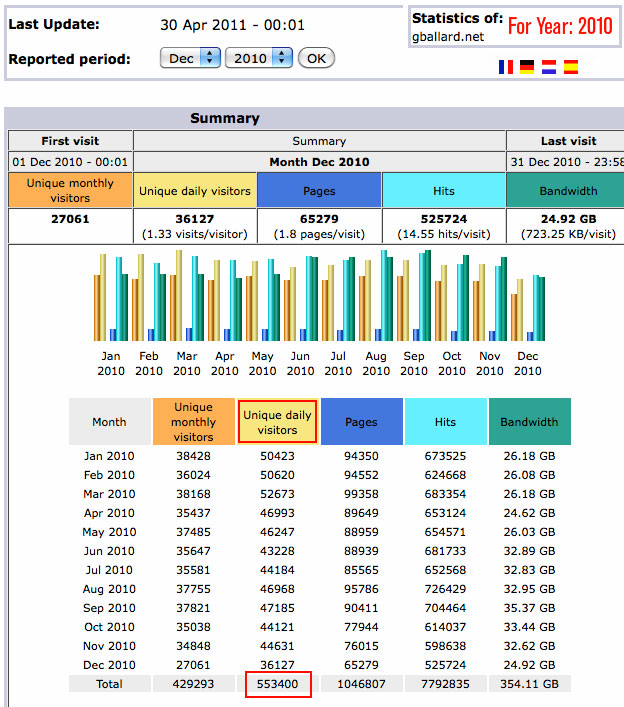 This is phenomenal traffic for a personal "photographer/writer" site...GBALLARD.NET.


GARY G. BALLARD
Webmaster, Founder