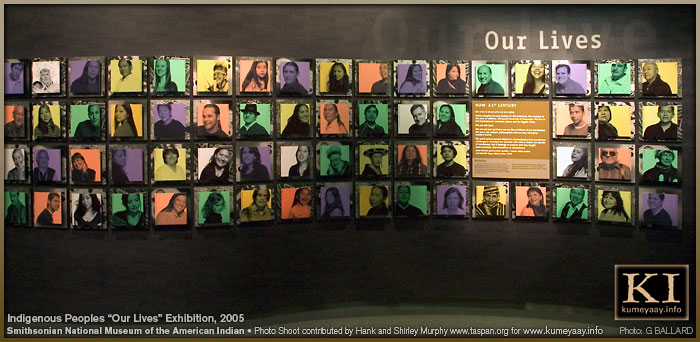 OUR LIVES
The Smithsonian National Museum of the American Indian "Our Lives" exhibition portrait wall display.
From the Smithsonian Our Lives placard:
THE FACES OF NATIVE AMERICA:

These photographs reveal the complexity of indigenous peoples in the Americas today. These faces represent a hemisphere of Native survivance. They stand in contrast to the stereotypical photographs of 19th-century Native Americans.
OUR FACES:
Please see the Native faces of the Kumeyaay indigenous peoples in the 21st Century, modern living conditions, lifestyles, arts, community:
PHOTO SHOOT and digital production contributed by Hank and Shirley Murphy.
California Indian Web site design by, GARY G BALLARD, San Diego.