NEW CALIFORNIA MISSION INDIAN BASKETS
With the largest selections of new California Mission Indian baskets in the world, the co-op style Shumup Ko Hup Indian market jewelry store kept a wide selection of contemporary handmade authentic Kumeyaay Native American Indian juncus baskets in stock in Southern California and Mexico. The tribal basket art pieces pictured above were hand weaved by local Native American tribal artists in the greater San Diego County area.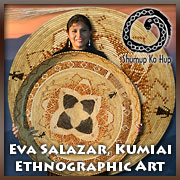 ABOUT Eva Salazar Mission Basket Art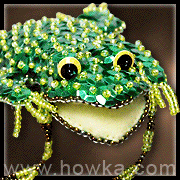 ABOUT Eva's California Indian Artists' Co-Op


CALIFORNIA INDIAN ARTISTS Directory
A-to-Z listing of over 60 working California traditional Indian artists bios, photos, including Cocopah, Mohave, Kumeyaay, Quechan, Paipai, Ipai Tipai, Kiliwa, Yavapai, Havasupai, Maricopa, Hualapai, Luiseño and Cahuilla aboriginal tribes of North America.
Kumeyaay baskets may be purchased from Shumup Ko Hup Indian store and gift shop located in Old Town, San Diego. Photo by G BALLARD, San Diego.