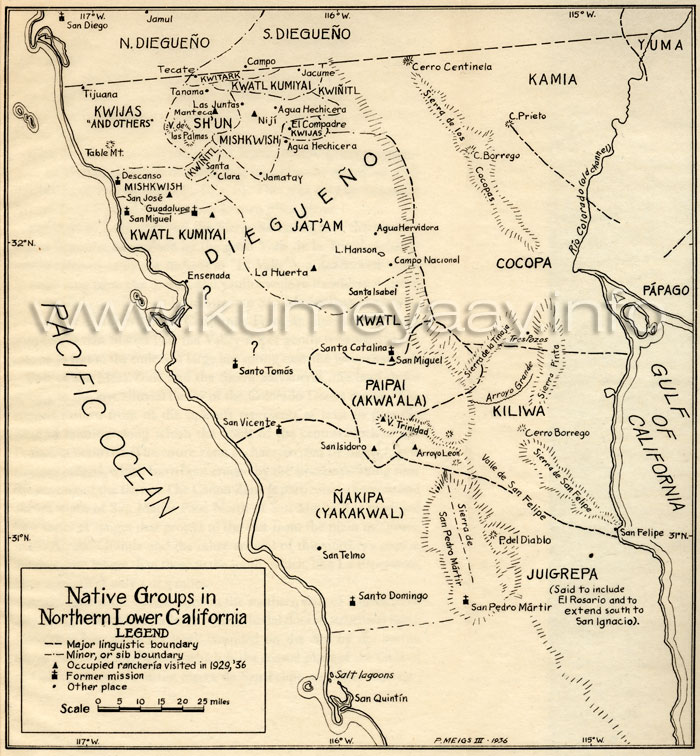 NATIVE GROUPS IN LOWER CALIFORNIA Baja Indians Historical 1900s
HISTORICAL MEXICO INDIANS MAPA fotos of Baja California U.S.-Mexico Border old antique map unique spellings of Mexico Diegueño Yuman tribes Mexican early 1900s, 1920s, including Jamul, San Diego, Tecate, Campo, Tijuana, Yuma, Tanama, Kwitark, Jacume, Cerro Centinela, Kamia, C. Prieto, Kwatl Kumiyai, Kwiñitl, Sierra de los Cocopas, Cocopa, C. Borrego, Rio Colorado Channel, Papago, Kwijas, Las Juntas, Niji, Agua Hechicera, El Compadre, Mishkwish, Santa Clara, Jamatay, Descanso, San Jose, Guadalupe, San Miguel, Kwatl Kumiyai, Jat'am, Agua Hervidors, Campo Nacionel, Ensenada, Santa Catalina, Sierra de la Tinaja, Sierra Pinto, Arroyo Grande, Cerro Borrego, Sierra de San Felipe, Valle de San Felipe, Sierra de San Pedro Martir, Arroyo Leon, P. del Diablo, Santo Tomos, San Vincent, San Telmo, Santa Domingo, San Pedro Martir, Juigrepa, San Quintin.
Map details Southern California US-Mexico border area and south into northern Mexico 1910s 1020s 1930s, including missions, water, Native American Indian tribal lands boundaries, Northern Diegueõ, Southern Diegueno, Mexican Diegueño of Baja California, Mexico.
This historical map graphic is being used by the KUMEYAAY.INFO website in its KUMEYAAY MAPS and KUMEYAAY HISTORY online features.