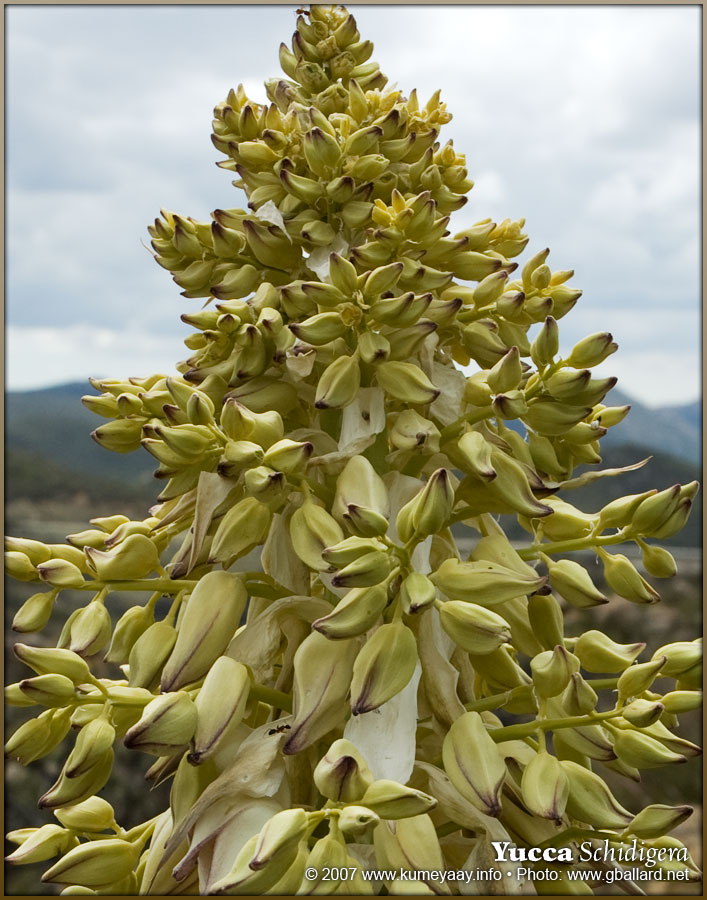 Hold mouse over photo to rollover second picture (allow time to load both photos).
Yucca Schidigera Blooming
Common name: Yucca
Scientific name: Yucca schidigers / Whipplei
Kumeyaay name: Aakull
Southern California high desert yucca plant is professionally photographed showing many yellow and purple yucca blossems. The yucca plant is eatable and common uses include natural soap and shampoo.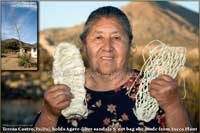 Please see information about how the California Native American Indians use Yucca plant, and how some of today's Indians are continuning the ageless tradition to produce fibers, strings, ropes, nets, bags.