Visit www.ethnoherbalist.com/ for research of PhD Kevin Curran, University of San Diego USD.
CALIFORNIA INDIGENOUS PLANTS
Includes facts, information about how and why the Indigenous Californian Native American Indians use with beautiful professional photography...
Botanical, ETHNOBOTANY GUIDE Native American Indians Southern California, botany
12,000 Years to Learn About California Native Plants Herbs
To appreciate the aboriginal Californians' perspective on indigenous plants, we must understand the Native tribal peoples lived in Southern California for over 12,000 years and had extremely developed cultural identities when the European settlers arrived in California in 1776...without metals or cloth...lived in a Stone Age world of plants and animals and took everything they needed from this...
Text for the above photo:
Indigenous Peoples of California
Native Plants & Herbs
MEDICINAL
Uses by California Native Americans
ANCIENT - Indigenous
Knowledge spans over 10,000 years in California
Functional USAGE
Basketry, Jewelry, Clothing, Brooms, Shoes, Brushes, fishing traps, bags
CEREMONIAL
Spiritual, Blessings, Funerals
FUTURE
Preservation
Commercial
Harvesting, Responsibility
Natural Growing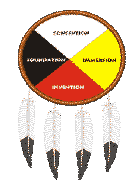 FOUR DIRECTIONS INSTITUTE www.fourdir.org plant index of the high deserts of Southern California.