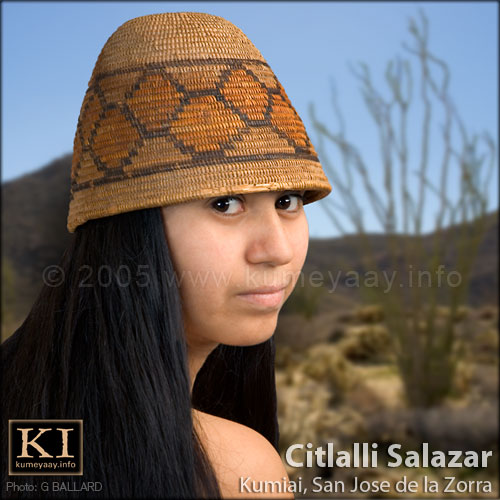 Antique California baskets museum photo: www.kumeyaay.info
CITLALLI SALAZAR
Kumeyaay Basket Weaver
KUMEYAAY Native American Indian Kumeyaay Basketry
GALLERY:
Shumup Ko Hup Indian store and gift shop
Citlalli Salazar is an 18-year-old young California Kumeyaay Native American Indian model and traditional basket weaver from San Jose de la Zorra, Baja California, Mexico. The young female Native American Indian model-actress is available for print, TV and movie film work.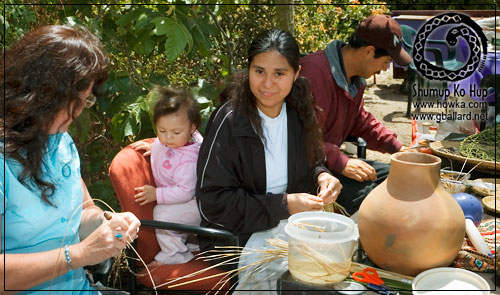 Pretty female cultural artist Citlalli Salazar, Kumeyaay Indian, puts on a tribal basket weaving exhibition at a San Diego cultural event (her baby daughter and brother are also pictured).
Authentic California photo stylist and movie TV film prop finders, consulting by Shumup Ko Hup, maintains collections warehouse of authentic old and new California, Mexico and Arizona Indigenous artifacts and ethnographic arts for TV, educational, film, editorial and advertising, experts on ancient and modern California Indian ethnography, consultants, teaching, casting, artifacts for rental or purchase.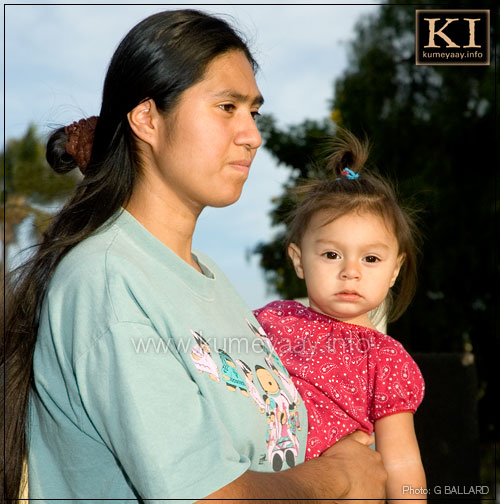 Young Citlali pictured with her baby girl.
Citlalli Salazar, Kumeyaay Native American Indian San Jose de la Zorra, Baja California, Mexico.