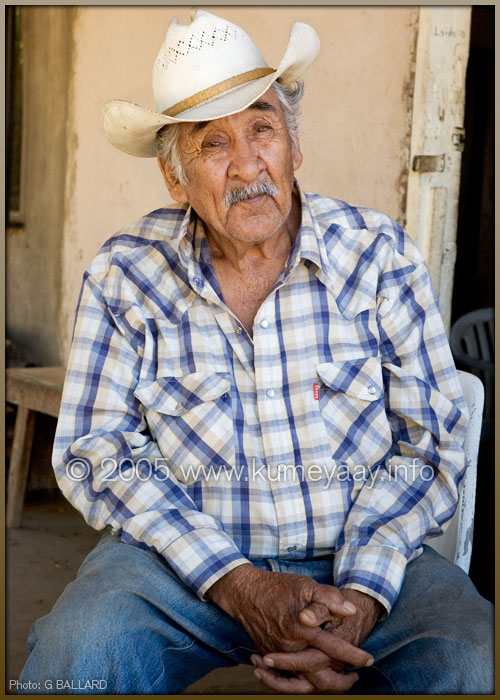 KUMEYAAY ELDER Isidoro Silva of San Jose del la Zorra Indian community, is pictured outside of his home in Valle de Guadalupe. His mother and grandmother were both accomplished basket weavers. The woman in the background (lower) is his daughter-in-law Lorena Montes and grandchildren.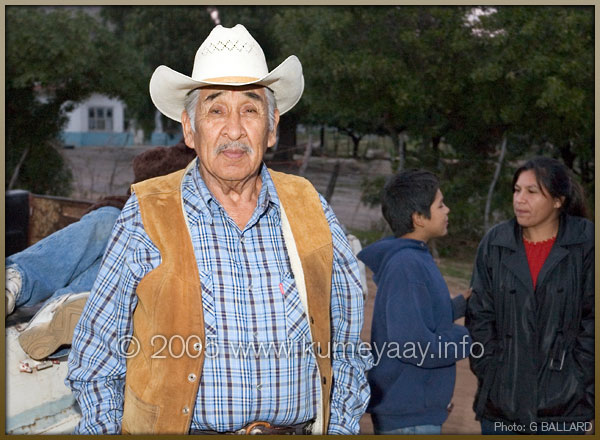 San Jose de la Zorra Kumeyaay Indigenous Community on-line documentary, Kumeyaay photos pictures of Kumeyaay basket weavers, basket weaving, overall documentary style photo documentation of the village inhabitants, habitations.
Photos, Writing and Web Page Design Contributed by webmaster, GARY G BALLARD, San Diego.