Wild JUNCUS Growing
Natural juncus, spiny rush, is indigenous to Southern California and northern Mexico, and it grows wild for the picking if you know where to look for juncus and have permission to harvest juncas.
In this photo, taken near the San Jose de La Zorra Indian community valley in Baja California, Mexico, wild juncus is growing on both sides of a natural stream as an Indian horse eats and drinks from the water.
The tall grass-like plants in the foreground, and all along the river edge are wild juncus plants juncos used by Native American California Indians, including the Kumeyaay Indians, for their traditional juncus basketweaving coiled baskets.
Winter 2004 spring 2005 was record rainfall in San Diego County one of the wettest on record.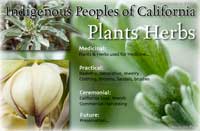 INDIGENOUS PLANT PHOTOS Southern California Ethnobotany Plant Guide professional high-resolution pictures gallery of the plants and herbs used by indigenous Native American California Indian tribes of southwestern Southern California, features California white sage used in ceremony, yucca used for fiber and lotions, buckwheat used for medicinal teas, natural juncus uses for California Indian basketweaving.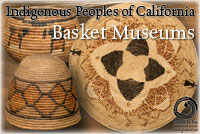 CALIFORNIA INDIAN BASKET MUSEUMS Kumeyaay basketry, basket makers, basket weaving photos pictures. Large antique artifacts relics and contemporary California Indian basket so-called mission baskets sections featuring private historical basket collections and the Indigenous Southern California basket artists of San Diego and northern Baja California, Mexico, including Indigenous lifestyle documentaries and information to buy and sell fine Native American California basketry.
San Jose de la Zorra Kumeyaay Indian Community on-line photo documentary, Kumeyaay photos pictures of Kumiai basket weavers, basketweaving, overall documentary style photo documentation of the village inhabitants, habitations.
Photos, Writing and Web Page Design Contributed by webmaster, GARY G BALLARD, San Diego.