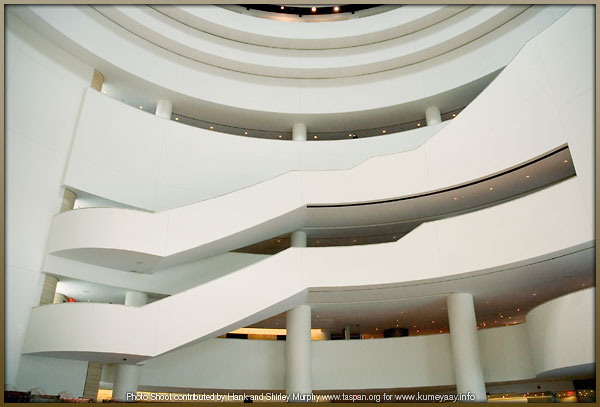 SMITHSONIAN NATIONAL MUSEUM OF THE AMERICAN INDIAN
The Smithsonian National Museum of the American Indian grand staircase photographed from the main lobby floor. The lobby ceiling is a circular dome that wouldn't fit in the wide-angle camer view.
PHOTO SHOOT and digital production contributed by Hank and Shirley Murphy.
Photos, Pictures, web site design by, GARY G BALLARD, San Diego.