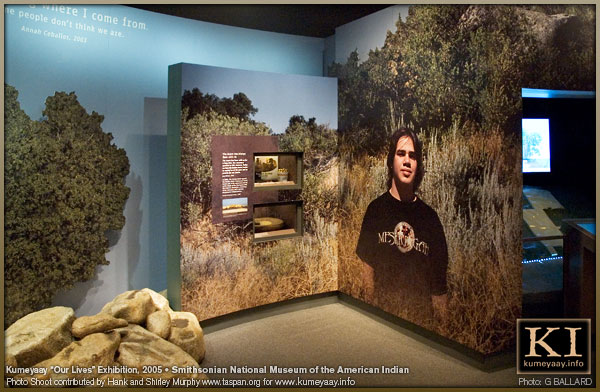 KUMEYAAY INDIAN PERSPECTIVE
The Smithsonian National Museum of the American Indian offers up a Kumeyaay perspective:
OUR LIVES
Contemporary Life and Identities:

Our Lives reveals how residents of eight Native communities — the Campo Band of Kumeyaay Indians, the urban Indian community of Chicago, Yakama Nation, Igloolik, Kahnawake, Saint-Laurent Metis, Kalinago, and the Pamunkey Tribe — live in the 21st century.


Campo Band of the Kumeyaay Nation official Kumeyaay Indian Nation web site: www.campo-nsn.gov
PHOTO SHOOT and digital production contributed by Hank and Shirley Murphy.
Kumeyaay design by GARY G BALLARD, San Diego.