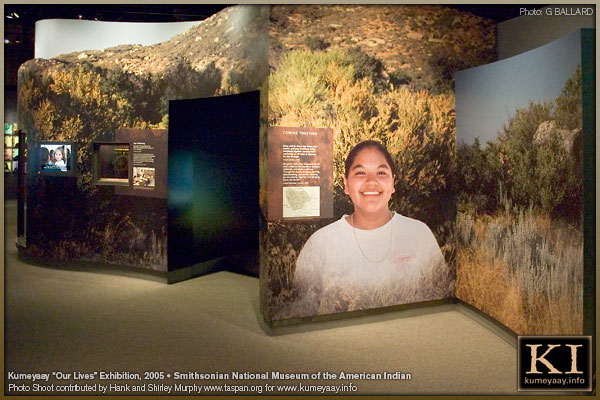 KUMEYAAY NATION
The Smithsonian National Museum of the American Indian "Our Lives" exhibition Kumeyaay Nation display.
From the Smithsonian placard:
COMING TOGETHER:

Being able to dance and know your culture and your traditions brings everybody together because that's something we all have in common. It's our heritage.

- Annah Ceballos, 2003




Campo Band of the Kumeyaay Nation official Kumeyaay Indian Nation web site: www.campo-nsn.gov
PHOTO SHOOT and digital production contributed by Hank and Shirley Murphy.
Photos, Pictures, web site exhibit by, GARY G BALLARD, San Diego.