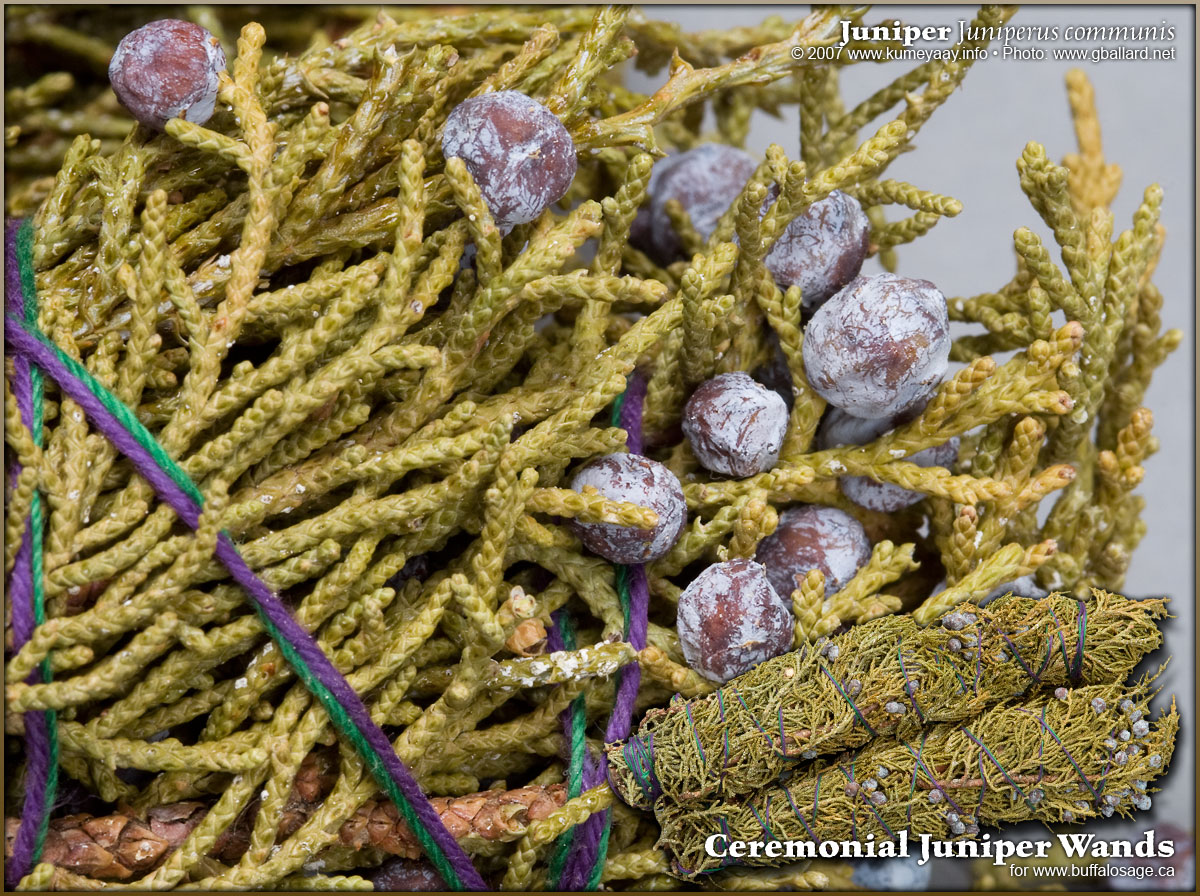 California Juniper
Common name: Juniper
Scientific name: Juniperus communis
Spanish name:
Kumeyaay name:
This native wild Juniper grows in shrubs often up to 30 feet tall.
A favorite of ceremonially cleansing, Juniper grows wild throughout the greater southwest.
This Juniper pictured here was tied into ceremonial smudge bundles.
Juniper berries are capable of use in a tea to treat colds.
The berries will even dry into beautiful natural beads for jewelry.
Caption by Billy Brady www.buffalosage.ca who also sells the natural Juniper wands on his website.