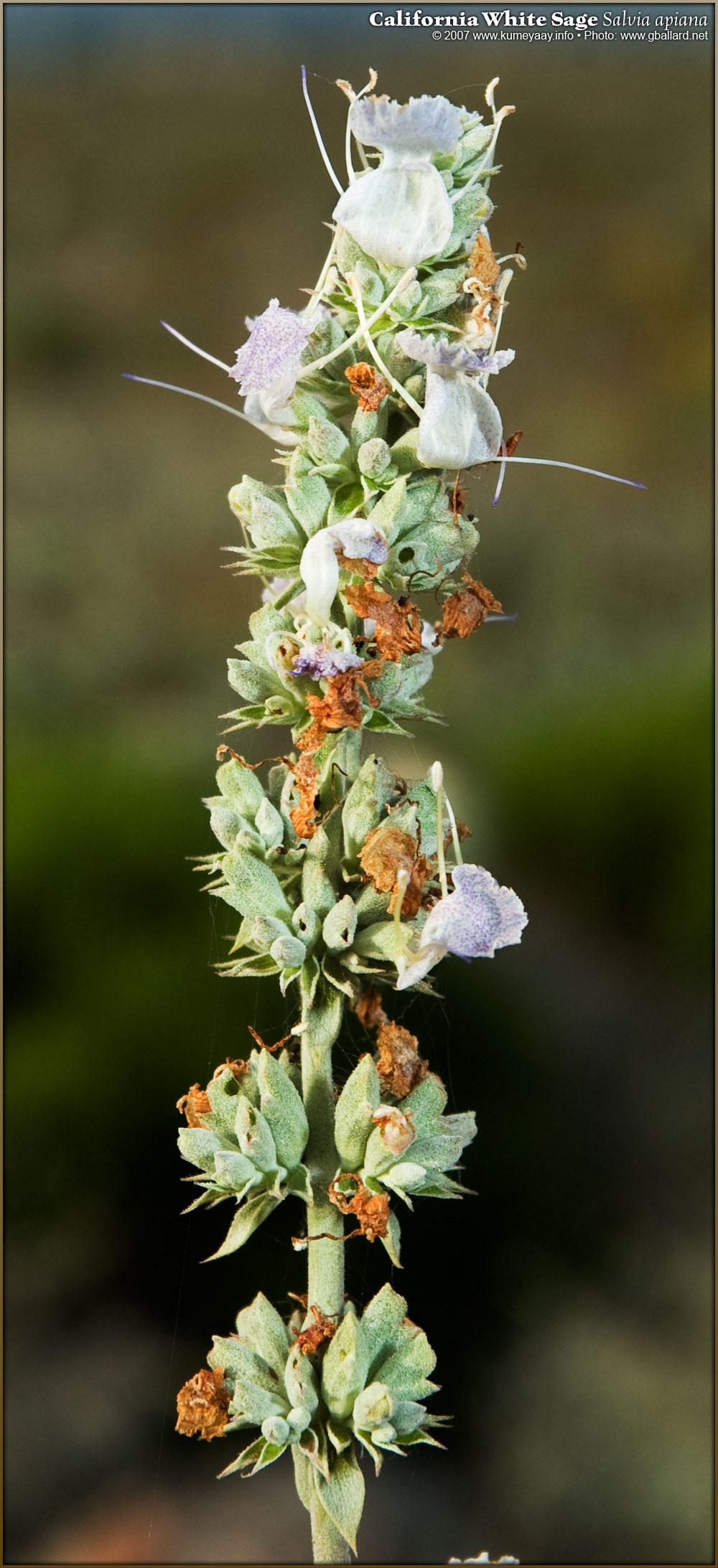 CALIFORNIA BUDS PRIMO
A flowering wild natural-growing California sage bud is professionally photographed in one of the last remaining giant sage fields of Southern California in an extreme close-up, high-resolution digital photo.
The white sage bud pictures blooming white and purple flowers with protruding white handle. California bees are the natural pollinators of white sage and use these handles to land on and hang onto the flower while pollinating the plant.
The sage plant's dead flowers, having been pollinated, are dried out and rusty red in color.
This Calif. bud is a spectacular specimen and shows many seed pods as it goes to seed.