PENCIL CACTUS
This Kumeyaay indigenous plant appears to be a large desert Pencil Cactus (the short
reddish bushes in the background are flat-top buckwheat).
The wild cactus was photographed February 2006 in the rural mountain desert Kumeyaay
Indian community of La Huerta, Baja California, Mexico.
As soon as more information is learned about this indigenous plant and how the Kumeyaay
Indians may have used it, the information will be added alongside the picture photo image pic....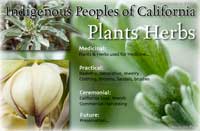 INDIGENOUS PLANT PHOTOS Southern California Ethnobotany Plant Guide professional hihg-resolution pictures gallery of the plants and herbs used by indigenous Native American California Indian tribes of southwestern Southern California, features California white sage used in ceremony, yucca used for fiber and lotions, buckwheat used for medicinal teas, natural juncus uses for California Indian basketweaving.